Known for our attention to detail, boundless creativity, and all-in-one design to construction approach, Turk Landscape Design excels at engaging the senses.
Planting for year-round interest and easy maintenance and customizing plans to your unique needs, we bring expertise to both hard and soft landscaping, including gardens, patios, pathways, water features, and much more. Stylish and teeming with life, your outdoor living space will be your new favourite retreat.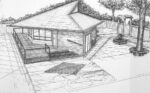 Property Design
Through consultation, budget development, expertise, and imagination, we will develop a plan for your Victoria landscape that perfectly marries your wants and your needs.
OUR LANDSCAPE DESIGN PROCESS MAY INCLUDE:
Scaled drafted plans, including plant detail
Renderings of your future landscape (if needed)
Site elevations to diversify and increase your usable outdoor space (if needed)
Design for cost-effective execution
Property Design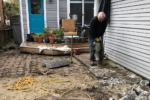 Landscaping
Classic, contemporary, modern, deer-resistant, low-maintenance? No matter your style or landscaping needs, we will build the outdoor space you've always dreamed of.
Landscaping
WE ENHANCE YOUR OUTDOOR SPACE THROUGH:
PERENNIAL PLANTING

New gardens carefully designed to flourish, give texture, and radiate beauty all year round

MASONRY

Rock walls and retaining walls

PATIOS

Patios in a variety of materials, such as natural stone and manufactured materials, interlock pavers, aggregate, polished aggregate, gravel, etc.
OUTDOOR STRUCTURES

Outdoor structures, such as fences, fence panels, decks, pergolas, gazebos, custom metal panels, planters, and decorative features

DRIVEWAYS & PATHWAYS

Driveways and paths out of a variety of surface materials, augmenting the practical with style

LIGHTING FEATURES

Ambient outdoor lighting
CUSTOM FIREPLACES

Free-standing fireplaces and fire pits for cozying up around

WATER FEATURES

Water features to suit your setting, giving your landscape built-in serenity and interest

MAINTENANCE

Irrigation to keep your new space lush, healthy, and low maintenance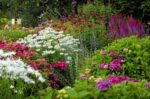 Garden Renovations
While an overall landscape concept may work, lack of maintenance, a tired plant selection, badly placed plants, or any number of issues can keep it from reaching its full potential. A garden renovation can give new life to an outdoor space.
Be it through minor improvements, such as moving, adjusting, or adding plant material of all sizes, or full-scale transformations, such as working in hardscaping additions, we will give your Victoria landscape the timeless makeover you've been fantasizing about, adding value and tranquility to your home.
Garden Renovations
Dream
You gather ideas and sources of inspiration about your ideal outdoor space.
Consult
We meet to discuss your goals and tour the property. Please inquire for our consultation rates.
Design
Based on a quote, we take measurements, sketch out designs, and present you with a proposal.
Implement
We build, shape, and plant, transforming your property into a dream space.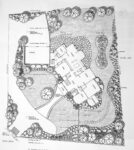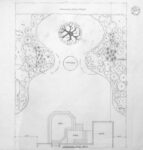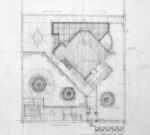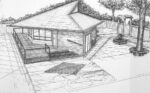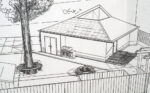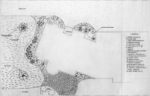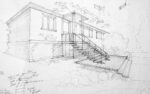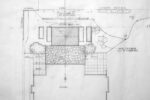 +9
Realize Your Vision
There's no better time to begin planning your dream property. Let's get started.