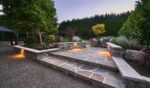 The Vision
This property had a lot of space, but it needed to be shaped and made into meaningful, liveable areas. For one of the areas, we proposed adding a wide staircase leading to the garden, creating a sense of flow. For the second area, we designed a unique keyhole-shaped sunken patio with stone steps—great for intimate dinners under the stars.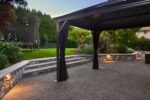 Our Process
We "faced" all the existing walls with rock and hand formed and poured all the walls with a cement cap. Lights installed in the walls create dramatic night-time ambiance.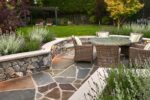 The Details
We approached the planting with a Tuscan landscape in mind, bringing in two types of Lavender that play off the soft beige tones of the patio's slate. An ideal spot for a small dinner party.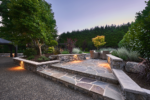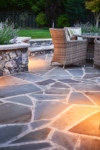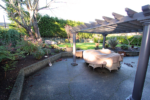 +2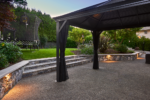 "We thoroughly enjoyed working with Catherine and Marty from Turk Design. They were both incredibly friendly, had great design ideas and finished the job on time and on budget. We highly recommend Turk Design."
Previous Slide
Next Slide